The Open Distro project is archived. Open Distro development has moved to OpenSearch. The Open Distro plugins will continue to work with legacy versions of Elasticsearch OSS, but we recommend upgrading to OpenSearch to take advantage of the latest features and improvements.
Alerting
Kibana
The alerting feature notifies you when data from one or more Elasticsearch indices meets certain conditions. For example, you might want to notify a Slack channel if your application logs more than five HTTP 503 errors in one hour, or you might want to page a developer if no new documents have been indexed in the past 20 minutes.
To get started, choose Alerting in Kibana.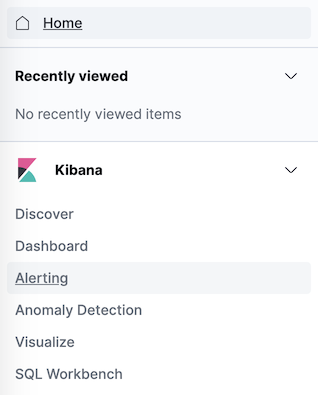 ---
Table of contents